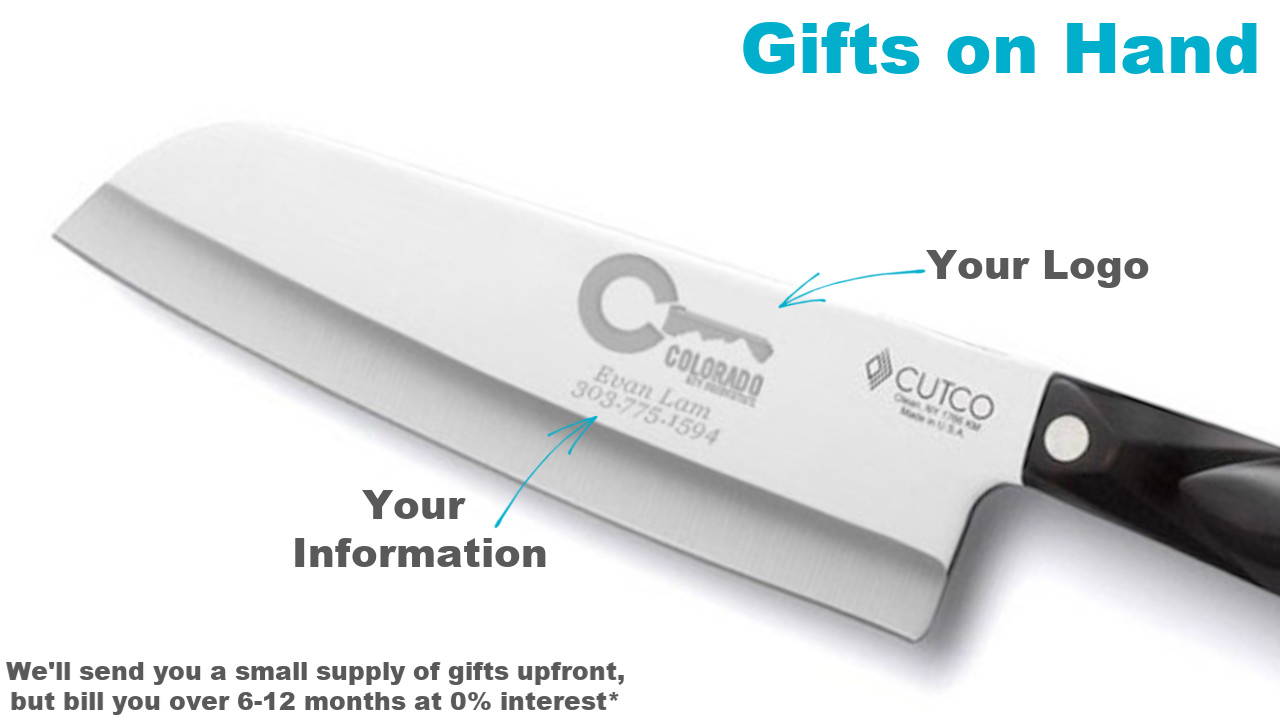 How our Gifts on Hand Program Works
We'll engrave a supply of gifts with your logo and contact information on it.
We'll ship them to you upfront to save you money on shipping, but we'll bill you over the next 6 or 12 months at 0% interest.
Need a gift? Just Grab it - Give it - They Love It & You're Done!

The pricing below is for the minimum gift order (6) and we will take your total order and
bill it over 6-12 months at 0% interest so its easy on your cash flow
The price drops steeply at higher quantities. Click an item to see the discounts