Have you ever wanted to build an awesome referral rewards program, but haven't had the time or known what would be best?
Here's what Anthony Delmedico with Storm Ventures Group and creator of the Win the Storm conference decided was best.
First, when a client decides to join his program he gives them an unexpected, no strings attached gift to appreciate their business that looks like this:
The Knife says "handwritten Especially for" with the cleint's name and it has their Logo on the back! You may be wondering "Why the empty knife block?

Well, the answer is simple. As you help build Anthony's business, he wants to help his clients "Build a Forever Set of Knives."

This referral flier accompanies the custom engraved knife and block when it's sent out to their clients.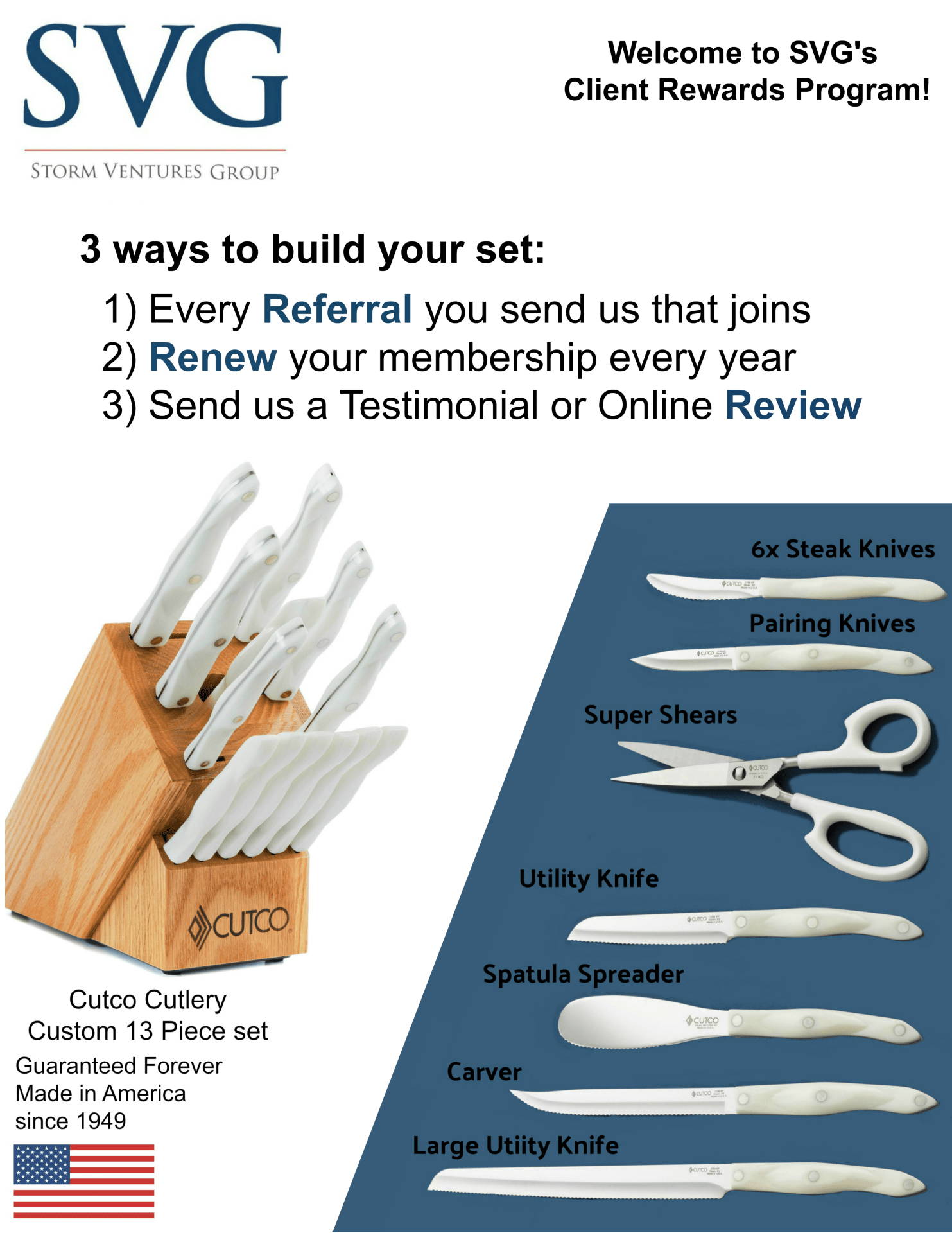 Imagine that your client's just received this awesome and unexpected gift from you, meaning they now feel indebted to you via the law of reciprocity.

They also have a letter telling them exactly how they can return the favor while growing their set of the best knives ever made. It's a no-brainer!

They start to go out of their way to help you grow your business!